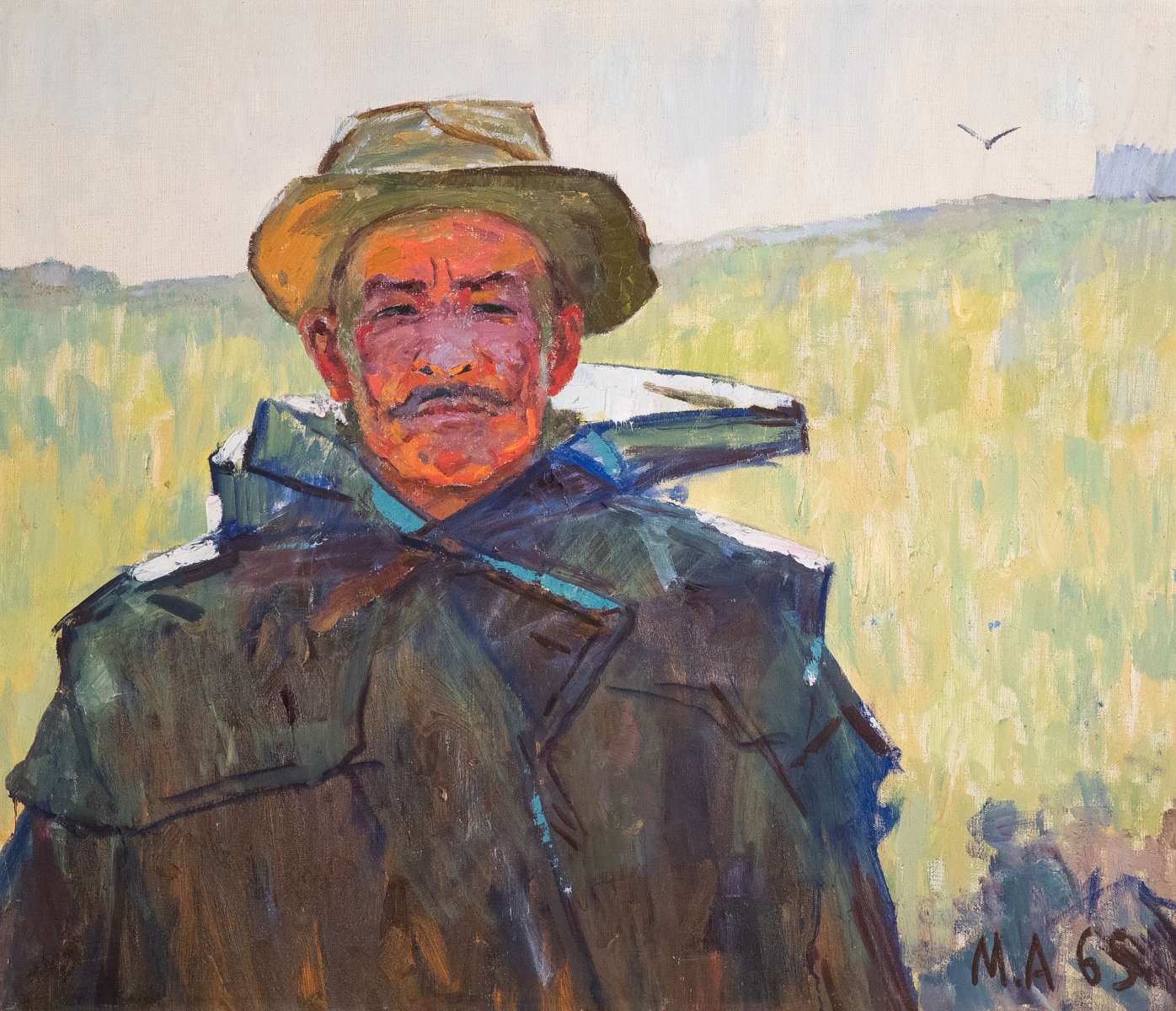 Portrait of Dyusembek Aldanbekov, the Socialist Labour Hero. 1965 yr.
In the foreground there is an under bust full-face portrait of a man. The man stands against the background of a light green meadow after the rain; he is dressed in a raincoat, a light-coloured hat on his head.

Aitymbai Moldabekov
Born 15. 05.1924, Akmolinsk (Astana at present) – 2001, Almaty. In 1952, he graduated from the Gofol Art College, he studied under supervision of A. Cherkassky, A. Bortnikov, N. Krutilnikov and L. Leontiev. Participated in exhibitions since 1950. Member of the USSR Union of Artists since 1957. He lived and worked in Alma-Ata since 1948.
Author

Aitymbai Moldabekov

About the author

Born 15.05.1924, Akmolinsk (Astana at present) – 2001, Almaty. In 1952, he graduated from the Gofol Art College, he studied under supervision of A. Cherkassky, A. Bortnikov, N. Krutilnikov and L. Leontiev. Participated in exhibitions since 1950. Member of the USSR Union of Artists since 1957. He lived and worked in Alma-Ata since 1948.

Era

XX centure

Year

1965

Materials, technic

Oil on canvas

Size

100 х 85

Location

National Museum of the Republic of Kazakhstan

Inventory number

ҚРҰМ(ҰСГ НҚтк1-453)