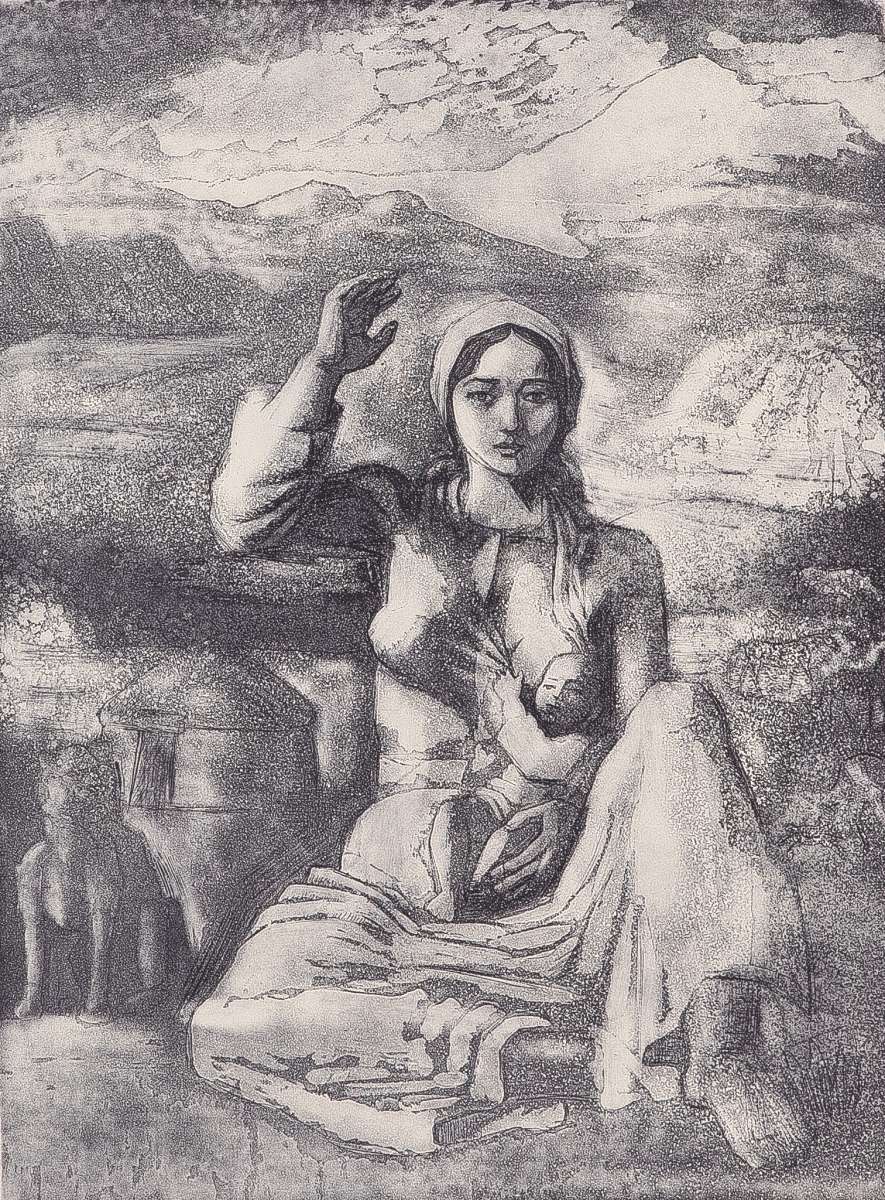 Maternity, central part. 1982 yr.
In the centre of the composition there is a young Kazakh woman sitting on the ground, pressing her baby's left hand, the right hand is raised in a solemn gesture. Behind it spreads a steppe with yurts, herds, mountain hills and a cloudy sky.
In the central part of Motherhood triptych the main character is the image of the mother expressing the infinite love for her baby, readiness to protect him from any misfortunes and troubles. It is surprisingly combined with fragility and power, femininity and courage, the willingness to be gentle and boldly go to the end. A woman with a baby personifies Mother Earth, which generates all things, then a primitive archaic principle that gives life and protects its children.
Author

Salihitdin Aitbaev

About the author

Born on 15.02.1938, KyzylOrda – September 28, 1994, Almaty. Honoured Art Worker of the Kazakh SSR. Laureate of the Leninist Komsomol of Kazakhstan Prize. In 1961, he graduated from the Gogol Art College; he studied under supervision of M. Kenbaev and U. Azhiev. Participated in exhibitions since 1961. Member of the USSR Union of Artists since 1965. He lived and worked in Almaty since 1961.

Era

ХХ centure

Year

1982

Materials, technic

Paper, etching, aquatint

Size

77 х 59

Location

National Museum of the Republic of Kazakhstan

Inventory number

ҚРҰМ (ҰСГ НҚ тк1-1194)